Barton Willmore Architects, Building, Image, Studio, Design Office, Info, News
Barton Willmore : Architecture
Contemporary British Architects Practice, Europe: Design Studio UK
Barton Willmore Architects News
Barton Willmore Architects News
8 May 2018
Barton Willmore Research Shows Glasgow "A Frontrunner" for New Channel 4 Regional HQ
Research by leading UK planning and design consultancy Barton Willmore has revealed the city of Glasgow to be a frontrunner in the race to become the new regional home for Channel 4.
The broadcaster has pledged to move some 300 staff to new headquarters outside of London by 2019 in a bold move to improve its regional presence and profile. And now around a dozen of the UK's biggest cities, including Glasgow, are this month pitching their credentials to become Channel 4's regional hub.
Researchers from Barton Willmore's development economics team have joined the debate by analysing the suitability of each of the contending cities in England, Scotland and Wales across four key areas. These include having: a large, qualified labour force; decent housing affordability and quality of life; an established creative media industry and strong university links.
Glasgow, along with Bristol and Leeds, was ranked in the top five in the majority of these categories and, according to Barton Willmore, should be "considered frontrunners for the new HQ" ahead of more established favourites such as Birmingham.
"This is a huge opportunity for a city to benefit from one of the biggest names in UK broadcasting," said Morgan Reece, Research Associate with Barton Willmore. "The new regional hub is set to spawn a thriving media ecosystem, with Channel 4 already committing to spending half of its total £700m annual programme budget with TV companies outside of London by 2023."
"Much like Amazon's recent search for a second North American headquarters, Channel 4 will need to take a highly methodical and objective approach to selecting a new base – though the limited fiscal powers of UK local authorities mean we are unlikely to see an incentive package arms race as was the case with the Amazon completion.
"Channel 4's selection criteria will very much be based on each city's individual merit – and the four categories we selected will undoubtedly be critical in any future decision making. We used objective data sources to allow us to rank each emerging candidate city, with Glasgow scoring highly across each category."
With a strong track record in planning, urban design and architecture, Barton Willmore has an established presence across Scotland, having been based in Edinburgh for more than 15 years. The company has recently consolidated its west coast profile with the opening of a new Glasgow office earlier this year.
Stephen Tucker, partner at Barton Willmore in Scotland, welcomed the research. He said: "Any new headquarters for Channel 4 would be a significant boost to the Glasgow economy and the City's media quarter on the Clyde would be a natural destination.
"Barton Willmore ran the Govan and Partick Design Charrette a few years ago, which considered the future for both areas emerging out of the City Deal investment in a bridge link.
"The charrette identified a number of excellent development sites on either side of the River near the STV and BBC offices and further to the south around Ibrox.
"Govan in particular is an area of opportunity with fantastic community programmes like the Central Govan Action Plan and the Townscape Heritage Initiative. Land is affordable and the transport links are second to none."
A 2015 KPMG report commissioned by the BBC found that BBC's North West activities – including those from Salford – following the opening of a new office in 2012, generated the equivalent to approximately five per-cent of the GVA of Salford.
Channel 4 HQ in London – offices designed by architect Richard Rogers
Barton Willmore Architects Office News
23 April 2018
One Week's Work Placement Leads to a Year of Success for Edinburgh Architectural Student
An Edinburgh architectural student is celebrating her first-year anniversary of working with planning and design consultancy Barton Willmore, after initially joining the company for just a five-day work-placement.
Anita Bielatowicz, aged 26, first joined the Edinburgh office of Barton Willmore for a week's work experience in February 2017 as part of the company's community benefit pledge linked to their involvement in the 21st Century Homes programme at Pennywell, one of Scotland's largest and most successful homes-led regeneration projects led by developer Urban Union and contractor Robertson Group.
At the time, Anita was two years into her Architectural Technology course at Edinburgh College, studying at the Granton Campus which borders the wider Pennywell regeneration area. The communities benefit scheme was set up to allow professional companies like Barton Willmore to give something back to the communities they are working with, in the form of local investment or providing employment opportunities.
Anita's initial placement was so successful that she was quickly offered a part-time contract with Barton Willmore's growing architectural team, culminating in a year-long placement with the company. Now completing the third year of her degree at Napier University, Anita still finds time to complete a 28-hour working week and finds that the mix of academic study and practical hands-on experience makes for a stimulating if challenging combination.
"I am loving working for Barton Willmore" she says. "Although I probably have a much busier week than the typical third-year student, the 'real life' insights gained by working for a busy architectural consultancy is so different from what I am learning at university – and it also provides invaluable experience for future job prospects.
"I have been lucky in that I am involved in a lot of high profile projects involving a wide range of specialist disciplines – from 3D BIM modelling for a range of local projects to assisting with technical drawings and animations for major strategic masterplan development projects.
"I am now getting a much more specialised range of training, learning about sophisticated design technology from the architects here, and applying it to some of the most challenging and impactful projects happening anywhere right now in Scotland."
Barton Willmore specialises in all aspects of planning, master-planning and design and is currently expanding its architectural team as it continues with ambitious growth places in Scotland. The firm appointed nine new recruits as recently as October 2017 following a number of high profile contract wins.
Head of its architecture team in Scotland, Stuart Bishop, is keen to continue this growth by working with some of the best young industry talent that Scotland has to offer.
"It's great to see students like Anita joining us on temporary work placement, then growing with the company to become an integral part of our team and hopefully part of our future," he says.
"It shows that initiatives like the community benefits scheme are more than just good ideas or a tick box exercise used to win contracts. If developed properly, work placements can be an important access route for young local talent to develop their career working with projects that can often have a direct impact on to their own lives, as well as their professional futures.
"Our experience with Anita has encouraged us to develop more work placements along similar lines. It has also strengthened our relationship with Edinburgh College as we now take on students from the college every year, as well as sponsoring a range of academic prizes."
20 Feb 2018
Barton Willmore appointed to support major harbour regeneration projects in Stornoway
Planning and design consultancy Barton Willmore has been appointed to support the development of two new harbour facilities in Stornoway, which will bring major economic benefits to the Isle of Lewis.
The Edinburgh based firm has been commissioned by Stornoway Port Authority to support its ambitious plans to regenerate the harbour area as part of its 20 year masterplan.
The proposed development involves the creation of a deep-water port in Stornoway that will capitalise on the growth of the cruise sector by allowing visits from larger ships, and improved facilities for the energy sector including a new freight ferry berth.
A new marina will also be developed within the town at Newton to meet the growing demand for yacht berths. The developments form a key part of the Port Authority's 2017 Port Masterplan.
Barton Willmore will be responsible for driving forward a consenting strategy, which includes applications for a Harbour Revision Order, Marine Licences and securing the necessary planning consents, as well as overseeing a programme of engagement with local residents and businesses.
This work will be undertaken in close collaboration with environmental consultancy EnviroCentre, who will be responsible for preparing the associated Environmental Impact Assessments.
More info at Scottish Building News
25 Jan 2018
Pennywell Living, Edinburgh, Scotland, UK
Planning permission for the next phase of regeneration at the award-winning Pennywell Living development has been granted by the City of Edinburgh Council:
Pennywell Living Development
23 Oct 2017
Barton Willmore Edinburgh Practice News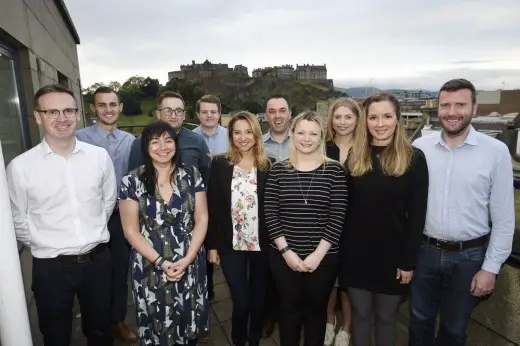 23 Oct – Barton Willmore has bolstered its architecture team with nine new recruits as it continues with ambitious growth plans in Scotland.
The professional services firm, which spans all aspects of planning, master planning and design, is investing in its architecture division following a number of high profile contract wins:
Barton Willmore Edinburgh Office News
12 Spe 2017
Pennywell Living Regeneration, Edinburgh, Scotland


picture courtesy of architects
Pennywell Living Edinburgh Development
12 Sep – Planning permission for the next phase of regeneration at thePennywell Living development has been submitted to the City of Edinburgh Council.
The application, from regeneration firm Urban Union and architects and town planners Barton Willmore, includes plans for 315 dwellings – comprising 175 flats and 140 houses.
Gullane Building Redevelopment, East Lothian, Scotland
7 Jun – International architecture practice Barton Willmore has secured planning permission in principle for up to 125 residential units on the site of Henderson House, the former Fire & Rescue Service College, in Gullane, East Lothian, subject to the signing of a planning agreement.
The training college closed in early 2015 as part of the national restructuring of the Fire and Rescue Service estate upon formation of a single national service. The Scottish Fire and Rescue Service (SFRS) now intend to reinvest the proceeds from the sale of the site in to capital projects to enhance and add to Fire & Rescue Service facilities across Scotland.
The SFRS wanted to ensure the redevelopment of the 4-hectare site was sensitive to its context and therefore, the approved proposal retains a landmark historic building of architectural merit for conversion to flats alongside new homes.
Andrew Fleming, associate planner in Barton Willmore's Edinburgh office, said: "East Lothian Council had originally wanted to include an element of employment land and tourism use on the site, however, we were able to demonstrate to the council that such uses were not practical or viable and that there was a clear logic to the redevelopment of this brownfield site within the settlement boundary for residential development."
Russell Munn of the Scottish Fire and Rescue Service added: "We are delighted to see a future use for the Gullane site which retains Henderson House and will provide a range of housing including affordable housing which will benefit local people."
The site will now be sold on the open market and there is keen interest from a range of developers given the site's desirable coastal location and Gullane's many golf courses.
The Edinburgh team is currently working on a range of brownfield and greenfield residential development proposals and is assisting The Scottish Fire and Rescue Service with the disposal of further surplus non-emergency sites as part of the national restructuring of the Service's estate.
Key Design by Barton Willmore Architects
King Abdullah International Gardens – KAIG, Riyadh, Saudi Arabia
2007-


picture from architects
Saudi Arabian development
Barton Willmore, a leading British design and planning practice, in a joint venture with civil engineers Buro Happold, have won the international design competition to create a 160 hectare futuristic botanical garden: the King Abdullah International Gardens (KAIG) in Riyadh, Saudi Arabia.
More projects by Barton Willmore online soon
To see all listed projects on a single map please follow
this link
.
Barton Willmore Architects – Practice Information
Barton Willmore is a British architects practice with their offices based in England, Wales and Scotland.
Barton Willmore Architects : London Architect Office
Established in 1936, the office of Barton Willmore is one the UK's leading independent planning and design practices. Barton Willmore offer comprehensive planning, master planning, landscape design, project management, design and regeneration expertise. The practice acts for both private and public sector clients across all types of development, from key national urban regeneration sites to a local village hall.
Barton Willmore has eight regional offices around the UK: Reading, London, Leeds, Solihull, Bristol, Cambridge, Kent and Edinburgh.
Notable developments which the practice have worked include: Barking Riverside, Vauxhall Tower, Eastern Quarry, Chelmsley Wood.
The Bristol Office has 43 professional staff based in city centre offices, and offers comprehensive planning and design expertise to clients across the South West and South Wales regions.
Bristol Office News
4 Dec 2007: Barton Willmore appoints five new staff to its Bristol office
Barton Willmore, one of the UK's leading planning and design consultancies continues its expansion in the South West with the appointment of five additional designers. The new appointments have been made at the Bristol office to service the growing demand for their services in the South West region.
James De Havilland joins as Urban Design Director, Paul Talbot as Design Director, Kevin Parks as Master Planning Associate, Georgia Deschamps as Senior Master Planner, and Noah Fagan as a Senior Architect.
London Architecture : news + key projects


photo © Adrian Welch
Website: Architecture
Comments / photos for the Barton Willmore Architecture page welcome
Barton Willmore – page
Website: www.bartonwillmore.co.uk